Big Size & Big Saving for the Time Limit
What's the dimension for a piece of brick ? 240 x115 x53mm or similar .
What's the dimension of a piece of TSTC Wall Panel ? 1200x3000mm, 900x3000mm , 600x3000mm or other big size .
So we can calculate how many days will be used for the same project for traditional brick and TSTC Ceramic wall panel .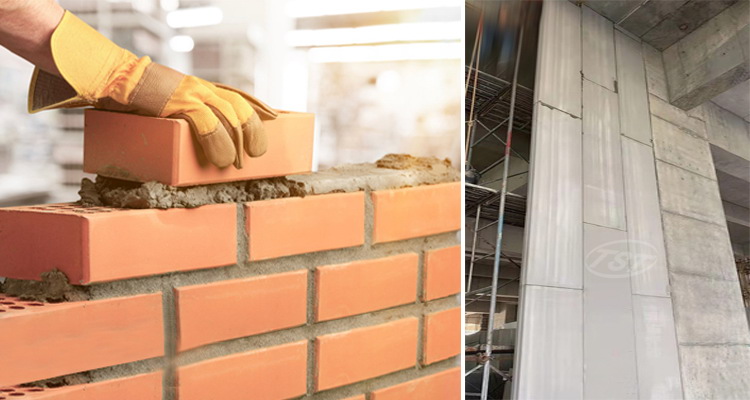 We TSTC did lots of projects, and according to the statistics and comparison of construction time limit, the brick may cost about 3 times of days compared with the ceramic wall panel ,which means the Big Size equals the Big Saving for the Time Limit of the project .
TSTC Ceramic wall panel and cearmic building components will be the best choice for the modern buildings .