Foamed Ceramics Insulation Board & Granary
2021-01-08
In many areas, the loss of grain is about 8% due to poor storage facilities, insufficient drying capacity and lack of technical guidance.
TSTC foamed ceramic partition board is sintered at least 1200℃, has an independent airtight pore structure. The unit weight is only 380kg / m3. It has lots of features like light weight, high strength, sound insulation, thermal insulation, A1 grade fire protection, mildew proof and water resistance, acid base, anti-corrosion, anti-oxidation, anti mouse and insect pests.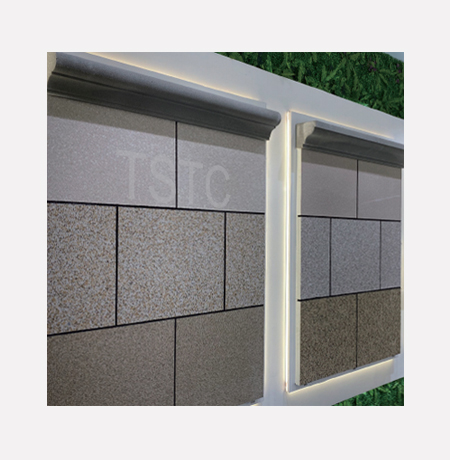 On the basis of the original properties of foamed ceramic, the wall has lower heat transfer coefficient, K value is only 0.57, which could meet the standard of granary wall in GB-T 29890-2013, but the wall thickness is reduced to 150 mm, saving much material consumption.
As an inorganic environmental protection material, TSTC foamed ceramic panel is fully suitable for the construction of basic, centralized, medium and large-scale granary. It can keep the indoor humidity and temperature stable, and the waterproof and mildew proof properties of the wall material make the grain rot failure does not happen again .