Happy Chinese Spring Festival 2023 !
2023-01-15
Dear Partners ,
The Chinese New Year also called Spring Festival is around the corner , it will be our honor to share the joy and happiness with all of you during this special holiday season .
Our holiday is from 2023-01-16 to 2013-01-27 .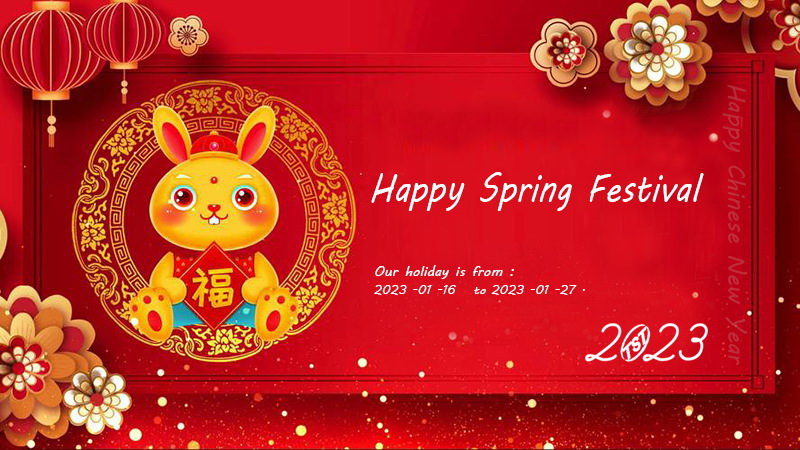 TSTC is the top manufacturer for Foamed Ceramic Wall Panel in the world, with the factory area of 70,000 m² and production capacity of 360,000 m³ per year. Our key products include the foamed ceramic wall panel, partition panel,Building Components like window cover, waist line, cornice /eaves, carving board etc, which are widely used in office building, shopping mall, hospital, high level residences and other type of buildings .