How To Reduce The Building Cost ?
2021-03-23
Do you know how to reduce the cost of the building materials ? Yes, to choose the suitable one which need less or no maintenance , to reduce the maintenance charge which means to reduce the cost of the construction from a long run .
Today, the most popular outer wall for the building is the curtain wall and the insulation board with painting surface, take the latter for example, it often encounter the situation of fire and wall skin fall off , after which, we have to deal with the wall surface again, which the extra cost will be needed , by the way, when the whole building in the processing before it finished, the cost is lower, however, when we do it separately when the wall skin fall off, the cost including the labor cost will became much higher ....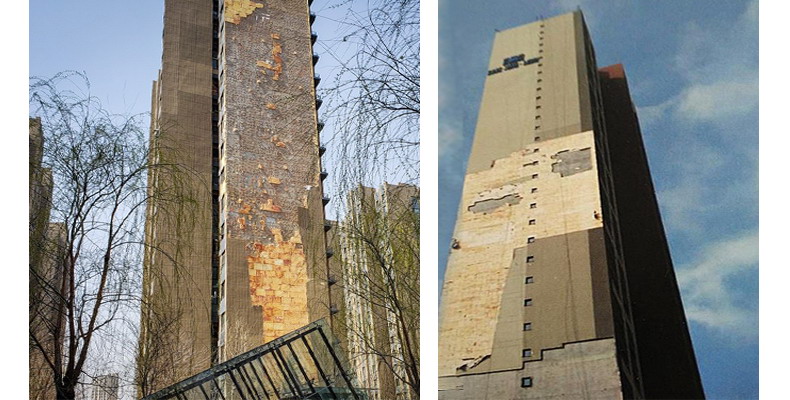 TSTC ceramic insulation wall panel is sintered at 1200 ℃ at high temperature, has A1 level fire protection, and with also extreme low shrinkage value and effective anti-crack, free-maintenance, and reduced the cost a lot from a long run .
TSTC exterior ceramic wall panel, your best choice for the modern building .