TSTC Decorative Art Line and Villa
2021-06-09
Ceramic Art Lines , also called Decorative Art Line and Decorative Frieze,it's widely used in the antique buildings and European style buildings . For these 2 type of buildings, Villa is the most popular style.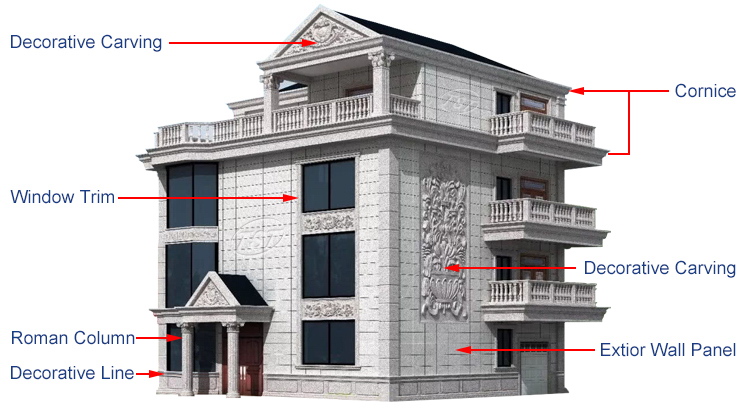 To the villa, TSTC maybe the best and most suitable partner, because we TSTC could provide almost all the ceramic panels to the villa, including the ceramic wall panel, ceramic decorative line (or called decorative frieze) , decorative carving, decorative cornice, ceramic column, window trim and other building components.
TSTC, the best partner for the antique and European style Villa .